Why Choose AMS / Management Team
---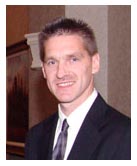 Jay Nance - President

Jay has twenty-five years of experience in the mailing industry. He has been employed with Automated Mailing Systems for the past sixteen years where he oversees all phases of operations. Jay is involved with quality control, scheduling, production, billing, and customer service. He also serves as Automated's liaison with the Postal Service, staying up-to-date on the latest in postal regulations and requirements. Jay's major focus is in determining the best way to prepare and process mailings so as to maximize postage savings for the customer while achieving the fastest and most accurate delivery possible. Jay is also experienced in the set-up, operation, and service of all lettershop equipment as well as being a certified technician on the Lockheed MLOCR sorter/barcoder.
---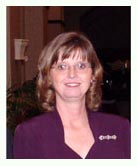 Linda Plunkett - Vice President of Finance

Linda has over twenty-five years experience in the field of accounting. She has been with Automated Mailing Systems for eleven years. Linda supervises the data processing department and oversees equipment sales administration. She is also responsible for all accounting functions, finances, human resources, and management of the office staff.
---